Deluxe edition, with signed silver print by Ansel Adams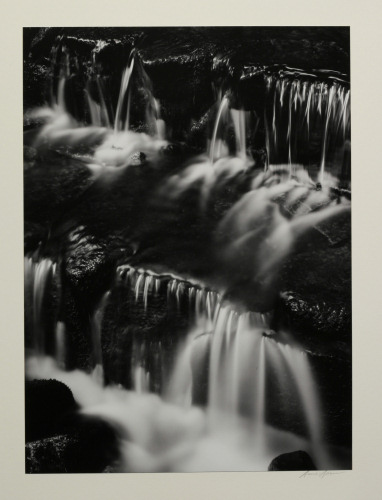 ADAMS, ANsel. Images 1923-1974
"The love that Americans poured out for the work and person of Ansel Adams during his old age, and that they have continued to express with undiminished enthusiasm since his death, is an extraordinary phenomenon, perhaps even one unparalleled in our country's response to a visual artist" -John Szarkowski, Classic Images
FIRST EDITION, DELUXE ISSUE, one of 1000 copies signed by Ansel Adams and with additional silver print signed by Adams. A FINE COPY.
A magnificent production, illustrated throughout with duotone reproductions of Ansel Adams's evocative photographs. Foreward by Wallace Stegner. With the rare signed silver print "Fern Spring, Dusk, Yosemite Valley, California" (12.25 x 9 inches) loose and mounted as issued.
Boston: New York Graphic Society, 1974. Oblong folio, original black cloth, original photographic dust jacket; housed in original silver-stamped clamshell box and original shipping box. In fine condition with book still shrink-wrapped. $11,000.