Perhaps the greatest pictorial representation
of the American West, signed by Ansel Adams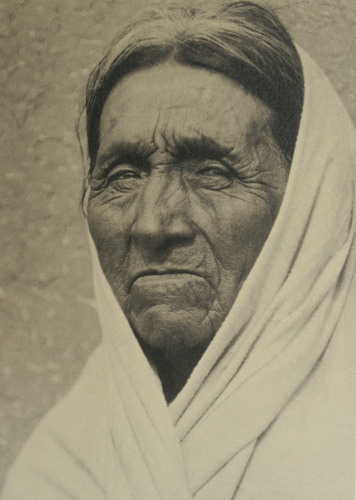 ADAMS, ANSEL; AUSTIN, MARY.
Taos Pueblo: Photographed by Ansel Easton Adams and Described by Mary Austin
"The real mystery of creation resides in things, in the mystery of invisible energies which all our science struggles to resolve, spiritual energies which by their coalition constitute the Thing Itself." –Mary Austin on Taos Pueblo
Limited edition, one of only 950 copies signed and numbered by Ansel Adams; a facsimile of the extremely rare 1930 edition of 108 copies printed for Adams. Beautifully illustrated with 12 gravure reproductions of Adams's photographs.
"With Taos Pueblo we see a commitment to light and form as the essential building blocks of a picture. Every exposure was made in the most brilliant sunshine which in turn created deep shadows. Sunlight and shadow are at the same time the photographer's friend and foe. Neither films nor papers can record the two extremes of bright sun and deep shadow equally well, and an unhappy tonal compromise is often the result. Rich shadow detail is here realized simultaneously with delicate highlights in a way that proves Adams's native sense for the toughest technical problems of the medium, and how to solve them." -Weston J. Naef, The Metropolitan Museum Art
Boston: New York Graphic Society, 1977. Large folio, original half-leather over linen boards, marbled endpapers; original slipcase. Provenance: from the library of the noted German photographer Michael Ruetz, with his neat stamp on copyright page. Tiny scrape to spine; a fine copy. $2750.
additional images: