MILESTONE IN CONTEMPORARY AMERICAN PHOTOGRAPHY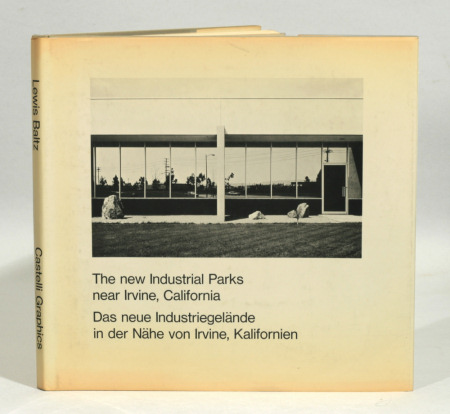 BALTZ, LEWIS.
The New Industrial Parks near Irvine, California
"Baltz's pictures are object-images, physical presences themselves, not representations of things. Although they are signs of real-world objects, they are also independent, archetypal forms...they have an inevitability, an inscrutability, a permanence, even a stateliness. His images demand more than contemplation and delectation: they demand reckoning." - Adam D. Weinberg, Alice Pratt Brown Director, Whitney Museum of American Art
First edition of this seminal work. Baltz's New Industrial Parks is one of the greatest and most influential works of landscape photography of the 20th century, and the key monograph of the New Topographics movement.
New York: Leo Castelli, 1974. Quarto, original cloth, original dust jacket. Book fine, some toning to dust jacket, crease to inner flap of front wrapper. A very good copy. $2800.