WITH 20 FULL-PAGE POCHOIRS BY GEORGE BARBIER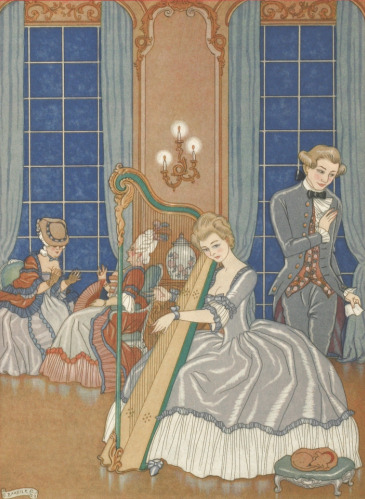 [BARBIER, GEORGE]. LACLOS, CHODERLOS DE.
Les Liaisons Dangereuses
ONE OF 650 COPIES ON RIVES (out of a total edition of 720), with 20 FULL-PAGE POCHOIR PLATES by BARBIER. With additional illustrated titles and head-pieces. Barbierís Art-Deco representation of Laclosís classic tale of sexual politics is one of the masterpieces of 20th-century book illustration.

Paris: Le Vasseur et Cie, 1934. Two volumes. Quarto, original color pictorial wrappers, uncut, custom slip-case. An exceptionally fine set in original wrappers. Most rare in this condition. $7500.