"AN INSTANT SUCCES DE SCANDALE"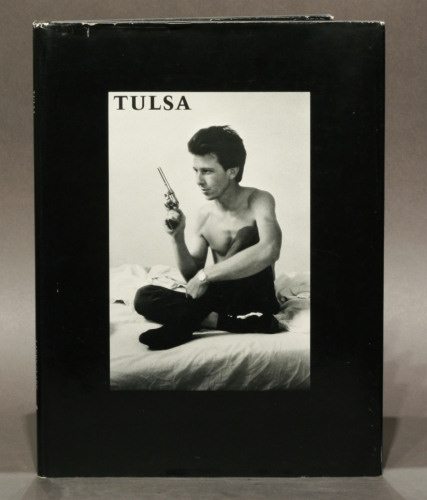 CLARK, LARRY. Tulsa
"I was born in Tulsa, Oklahoma in 1943. When I was sixteen I started shooting amphetamine. I shot with my friends everyday for three years and then left town but I've gone back through the years. Once the needle goes in it never comes out."
FIRST HARDCOVER EDITION, SIGNED BY LARRY CLARK, fully illustrated with reproductions of Clark's raw photographs.
"The initial shock of Tulsa was that it was photographed from inside the story, and this changed everything" –Andrew Roth, The Book of 101 Photobooks.
Clark's groundbreaking first book was originally issued as a paperback in 1971. New York: Lustrum Press, 1971 [i.e., 1979]. Quarto, original cloth, original dust jacket. Fine condition.$1200.