SIGNED BY ALFRED EISENSTAEDT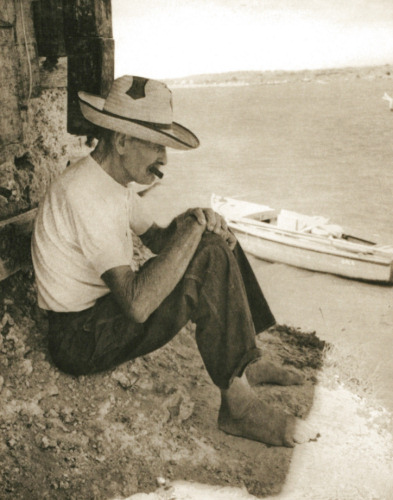 (EISENSTAEDT, ALFRED; ILLUS). HEMINGWAY, ERNEST.
The Old Man and the Sea
"For a time, it was (Hemingway's) plan to publish the tale as part of a collection, but he accepted an unusual offer to have it appear in a single installment of Life magazine. Its appearance in book form followed shortly. The Old Man and the Sea was an immediate success throughout the world. It was specifically cited when the Nobel Prize for Literature was awarded to Hemingway in 1954. In fact, its success was so great that it led to a broad revival of interest in all of Hemingway's works which has continued to the present day. It is a curious fact of literary history that a story which describes the loss of a gigantic prize provided the author with the greatest prize of his career." —Charles Scribner, from the Introduction
LIMITED EDITION, ONE OF 600 COPIES SIGNED BY PHOTOGRAPHER ALFRED EISENSTAEDT.
Introduction by Charles Scribner. Illustrated with five photogravures by Alfred Eisenstaedt printed from the original negatives created by Eisenstaedt in 1952 for the Life Magazine appearance of the novel. "Over a career that lasted more than 50 years, Mr. Eisenstaedt became famous as the quintessential Life photographer, producing more than 2,500 picture stories and 90 covers for the magazine" (New York Times obituary, August 25, 1995).

New York: Limited Editions Club, 1990. Oblong folio, blue goatskin & linen; in a black suede-lined clamshell slipcase. A FINE COPY. $1600.